Anna soltys and the familiar
Anna Soltys and the Familiar is a modern Folk Rock band with an entrancing new sound. Anna spent the first part of her childhood in Poland followed by 6 years in Paris before she moved to her self-proclaimed home, Chicago. It is the cross-cultural awareness that may awaken the type of delivery that is so unique to her sound. On top of the music, her lyrical, poetic content fills the heart with an awareness of the self we could all use a little of.
Anna's music explores and embodies elements of pain, strength, honesty, and sorrow. From start to finish, lyrically driven simple melodies leave you with a sense of colorful melancholy.
Anna Soltys- Guitar/Vocals
Larry Beers- Drums/Percussion/Glockenspiel
David Smith- Bass/Saxophone/ Clarinet
John Pirucello -E-Guitar/Mandolin/Pedal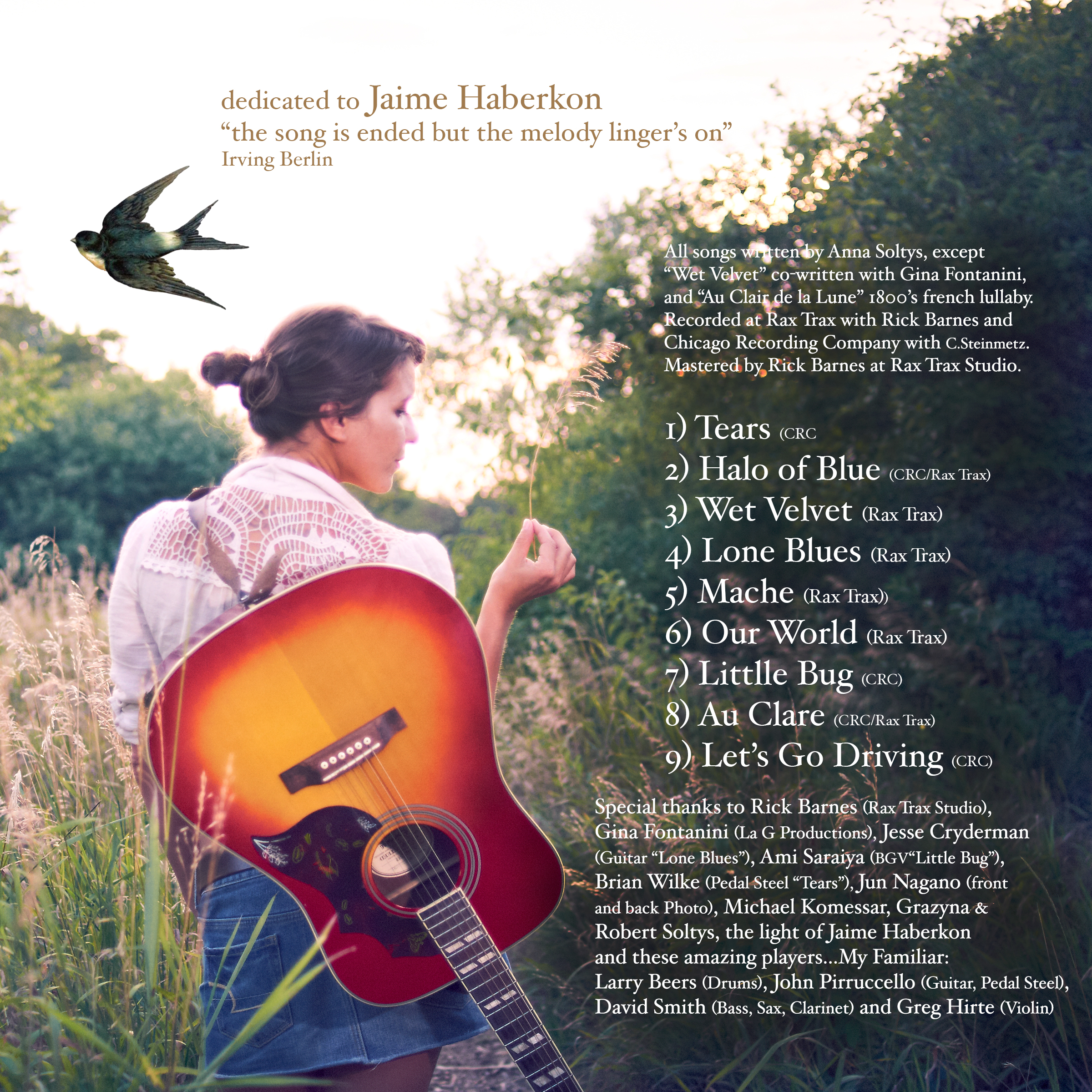 Here is the back of our album... Thank you to all the people that made this possible! We love you!!